How We Got Started
Hi, I am Eric. My wife Deb and I started Art Motion and Sound for people who love cats......
I like cats and have always had at least one and often several. Cats seem to like me too. If there are twenty people and one cat in a room, that cat will usually head directly to me. I have no idea why this is, but it happens more and more as I get older. My wife and I currently have three cats. Two are Bengals, Makena, a large male and Lilia a mid sized female. Makena and Lilia are both rescues. The third is a feral kitten we found near our home, her mum had been hit by a car and she was only 4 weeks old. We named her June Bug.

Makena out hiking with us

Lilia, sunning on a cool morning

June Bug shortly after we found her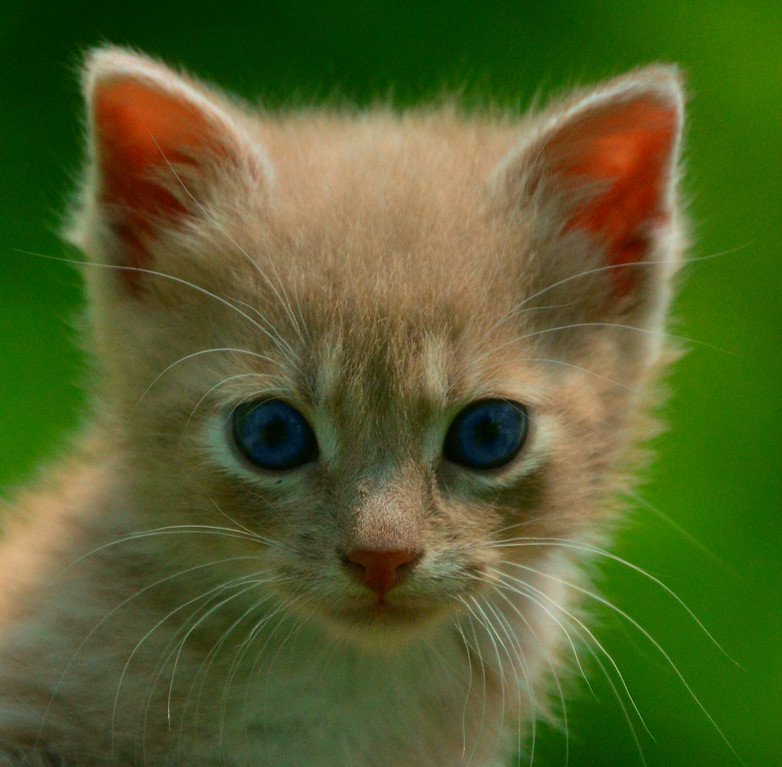 I also enjoy designing and building things: wooden boats, furniture and sculptures. Below are a few things that have come out of my shop over the years.
A fishing boat for my wife

A runabout I built with a close friend who wanted to learn how to build boats
Our dining table

Scratchers...
We got our first Bengal (Makena) a few years ago. Makena, a large and strong cat, made short work of the small scratcher we had. Makena tore all the covering and broke the post off in just a few days. I went to several pet supply stores and couldn't find anything that seemed like it would be large enough, strong enough and lastly, nice looking enough to go in our living room. You probably already guessed where this is going…… A few days later I brought in Makena's new scratcher from the shop: he loved it.

Shortly after this, a friend got a Bengal, and requested a heavy-duty scratcher. Then a website was doing a raffle to benefit cat shelters, so I made and donated a scratcher. People started contacting me for scratchers. I got serious about researching cat scratching behavior and refining designs. I found that many scratchers sold in stores were inappropriate: too short, too lightweight, made with carpeting (not a good scratching surface,) made from cheap and/or toxic materials, etc. I decided to build something better.

Makena "testing" an early prototype

Makena has been a huge help in designs. Makena scratches every morning to exercise and stretch, so I got to see what he preferred: he greatly preferred certain rope types and how tightly they were wound. Early on, Makena had an anxiety problem that caused him to scratch impulsively, my wife and I were able to help him overcome this and I learned firsthand about cats who scratch where they are not supposed to. But most important of all, Makena gets daily walks and he "marks" his territory with tree scratching. Seeing what types of trees he chooses to mark led me to become aware of scratch marks left by other cats in the area. I learned where cats like to scratch, what kinds of things they scratch and when they scratch. With this empirical evidence and extensive research, I learned a great deal about cat scratching. I incorporated what I learned, along with a lifetime of woodworking and design, into these scratchers.

Makena marking a tree in our yard


Makena is now CEF (Chief Executive Feline) of Art Motion and Sound. Makena inspects and tests new designs.
Makena checking out a new prototype

Thanks for taking time to read our story. Makena, Lilia and June Bug along with Deb and I wish you and yours all the best!

Lilia getting ready to pounce on an unsuspecting Makena

Makena, out of breath after playing with us, takes a minute to rest